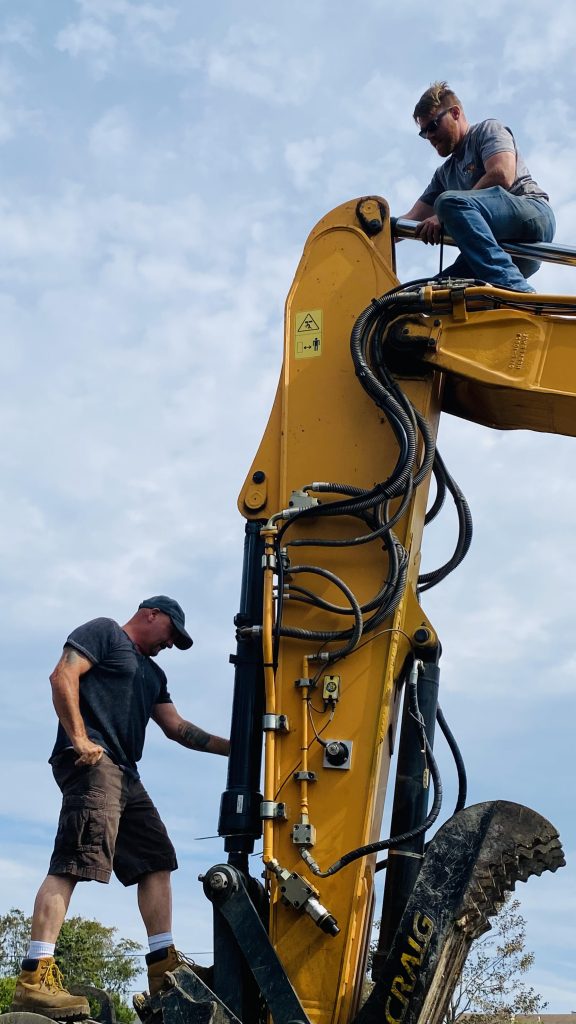 Problem with your heavy equipment hydraulics?
We'll take care of it!
Heavy equipment relies on hydraulics to function and you rely on your heavy equipment to get your job done. When issues arise and maintenance or repairs are required, trust Moy Works to get your equipment running right.
Hydraulic systems have a variety of components that can wear out or break. There are pumps, cylinders, hoses, seals, pistons, fittings, caps and more that do a lot of work.
So if you're having issues with your backhoe, bucket truck, crane, front-end loader, dump truck, excavator, etc. then give Moy Works a call and we'll take care of your heavy equipment hydraulics.
Jobs