The Basics of Hydraulic Cylinder Repair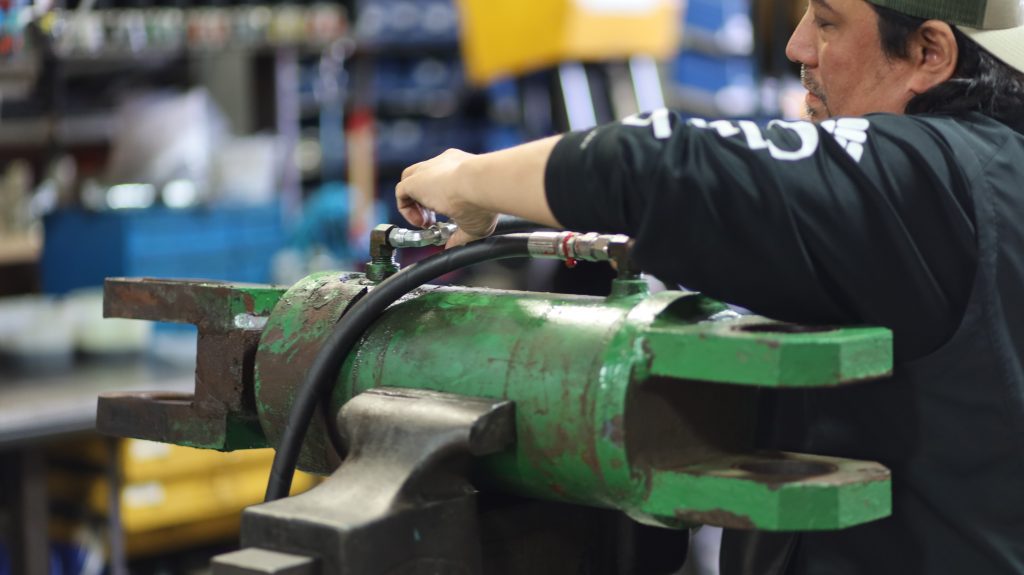 Hydraulic cylinders are fairly simple machines. Hydraulic fluid is pushed by a pump in through the base port to extend the piston rod and then into the rod port to retract it. A number of seals and O-rings ensure that the hydraulic fluid stays where it should be while foreign debris is kept out of the mechanism. After thousands of operational cycles and years of age, those seals and rings will eventually give out. In the course of preventive maintenance or in the event of a cylinder failure, it's going to need an overhaul. Moy Works is ready to break down your hydraulic cylinder. We will give it a rebuild which will ensure years of worry-free use. In fact, we just acquired a device that will make the turn-around on your repair quite a bit faster.
The Nutbuster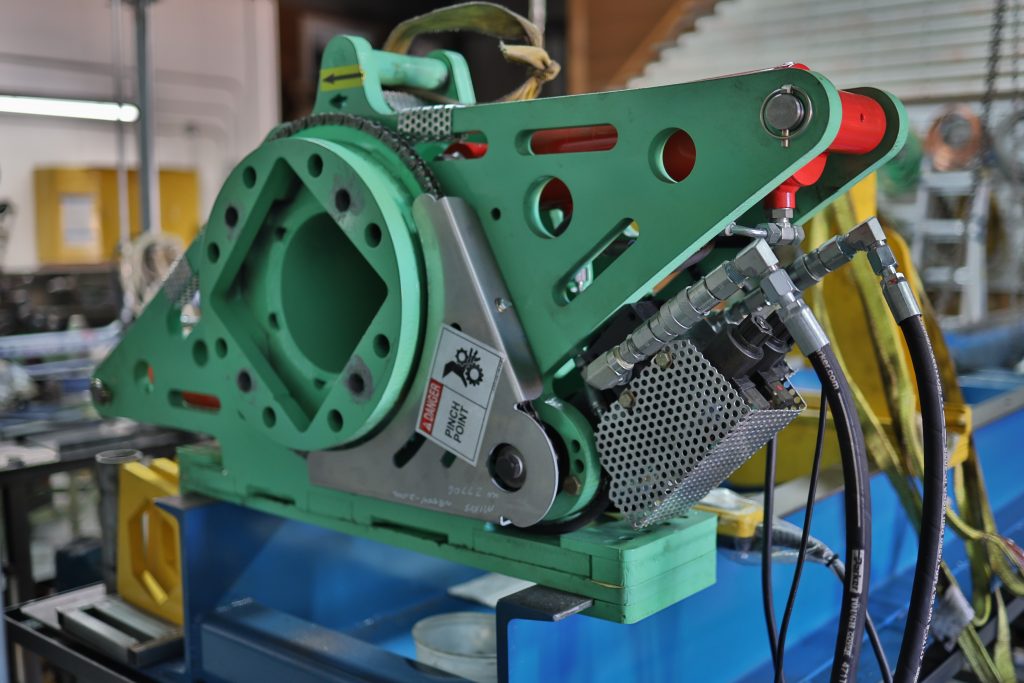 Back in the old days (right up until May 2021), breaking down a hydraulic cylinder was an incredibly labor- and time-intensive job at Moy Works. We had the know-how and we had the tools, but it could still take a full crew an hour or more to get a cylinder apart. Fortunately, those days are long behind us after the arrival of the Nutbuster Hydraulic Torque Wrench by Hydraulitechs.
With the Nut Buster, no hydraulic cylinder is too large for us to overhaul.